Michelle Gribbon has a diverse background in music with such varied roles as a performer in TV & Radio commercials, Orchestral and Recital performer (including Soloist and Concertmaster positions), Rehearsal Pianist for faculty and students, has won state and national competitions, and has been a strings and piano private lesson teacher since 1977. She was a full scholarship student in both undergraduate and graduate schools (UWS & SMU) and has owned and directed the Sound of Strings Music School in TX and MN since 1989. She directed and performed in five International Music & Educational Performance Trips to England, Germany, Austria, Canada, Finland, and Russia with her Sound of Strings students and music colleagues and used those life-enriching experiences to also include presenting music education programs at over 250 schools and nursing homes in the U.S. and abroad.
Her performing, teaching, and music arrangements have been praised by the likes of The Minnesota Orchestra String Quartet, the Principle Cellist of the Vienna Philharmonic, faculty at The Sibelius Academy in Helsinki, Finland, The Royal Holloway-University of London, the Vienna Tourist Board, the President of the Finlandia Foundation National, President of the Laurentian Arts and Cultural Alliance, and countless others.
In 2018 she was awarded the A.C.E. Advocate Award for Choral Excellence from the ACDA-MN  for her years of accompanying in the Denfeld and East H.S. Choral programs and following the award was the cover and feature story in The Woman Today Magazine Dec/Jan 2019 issue.
In January 2020 she was selected as a U.S. Music Educator for the Honors Performance Series - Carnegie Hall NYC, where she mentored/chaperoned 15 International High School music students for 1 week prior to their Carnegie Hall performance.
Currently living in Duluth, MN she teaches at Sound of Strings, is the Orchestra Director at both Marshall School and Stella Maris, Staff Pianist at East H.S., and is extremely active as a violinist, pianist, music arranger, special music event contractor, and adjudicator.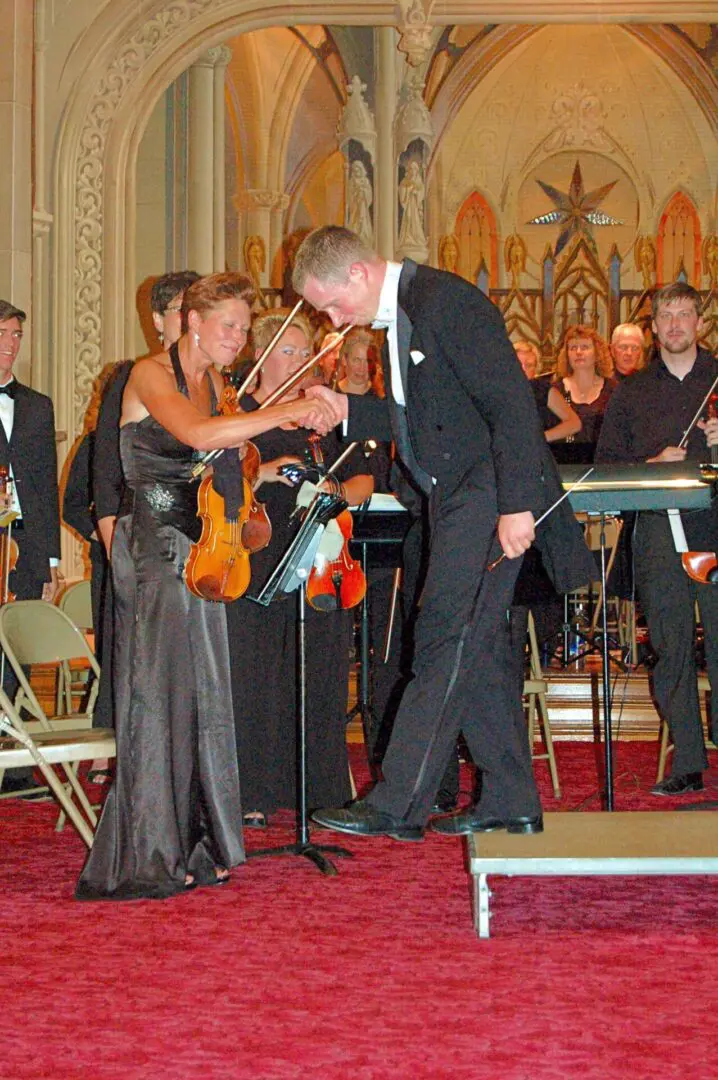 She has performed at such notable places as:
The Gnesin Institute of Music: Moscow, Russia
St. John's, Smith Square, London, England
Jesus Chapel, Cambridge, England
Finchcock's Living Museum of Music, Goudhurst, England
The Royal Holloway - University of London, England
The National Museum of Fine Arts, Quebec City, Canada
Peavey Plaza & Orchestra Hall, Minneapolis, MN
Peters Kirsche (St Peter's Church), Vienna, Austria
Schonbrunn Palace & Hofburg Palace, Vienna, Austria
Dom Plaza, Saltzburg, Austria
The Sibelius Academy, Helsinki, Finland
Temppeliaukio Kirkko (Church on the Rock), Helsinki, Finland
Neuschwanstein Castle, Bavaria, Germany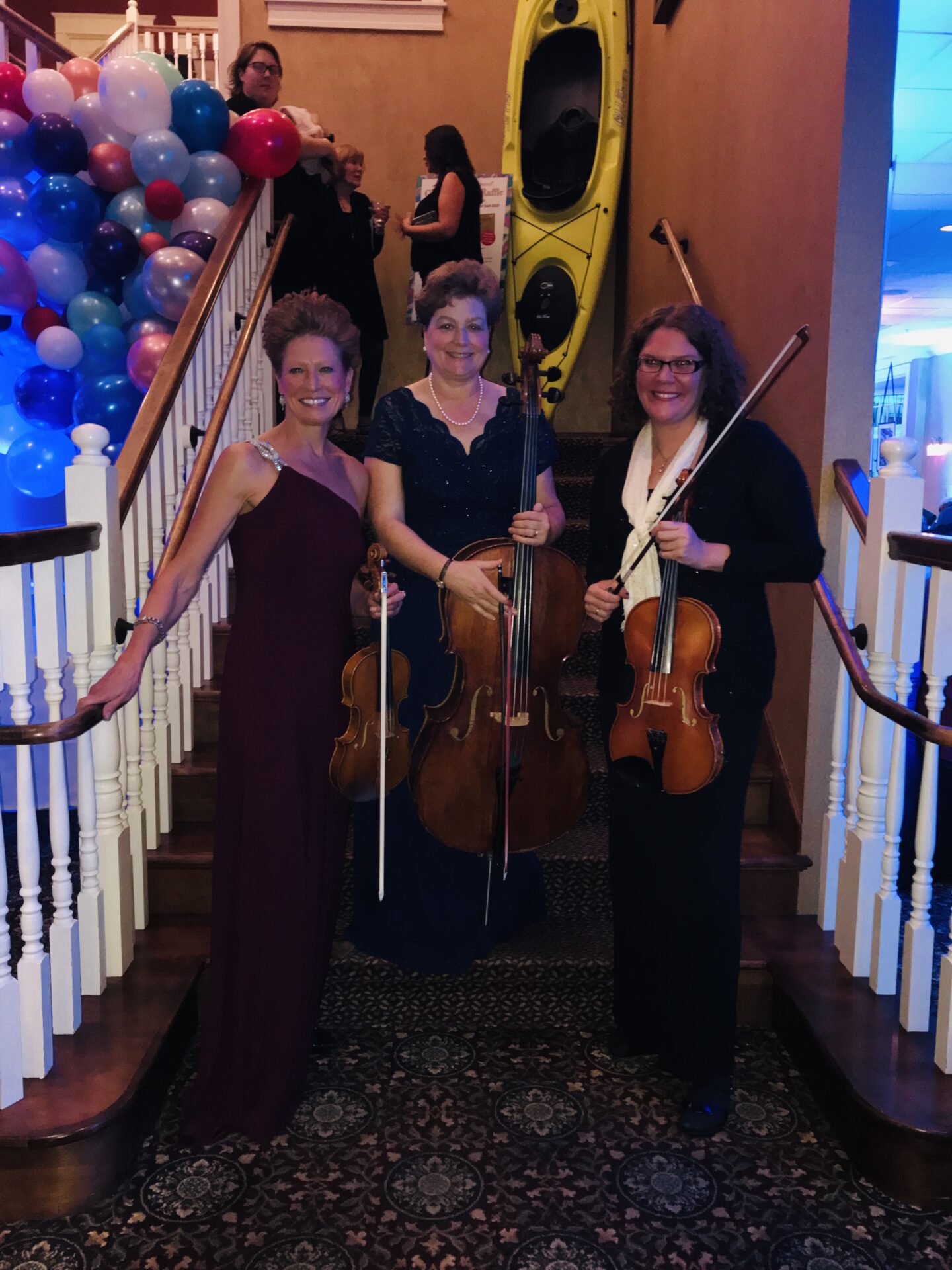 She has received Grants and Artistic Support of Note from:
Vienna Tourist Board: Voices of the World
Finlandia Foundation National
Minnesota Orchestra - UPbeat Education Program
The Laurentian Arts & Culture Alliance
Salolampi-Soiva Music Camp
The Cecilian Society
Duluth Area Retired Educators Association
Land of the Loon Festival
Duluth-Superior Symphony
Lyric Center for the Arts
Minnesota Finnish-American Historical Society
Peavey Plaza - Macy's Day of Music
The Tweed Museum of Art
University of Wisconsin -Superior
The Woman Today Magazine
Karpeles Manuscript Museum
Benedictine Health Center
Matinee Musicale
The National Academy of Television Arts & Sciences
Smithsonian Institution - Artrain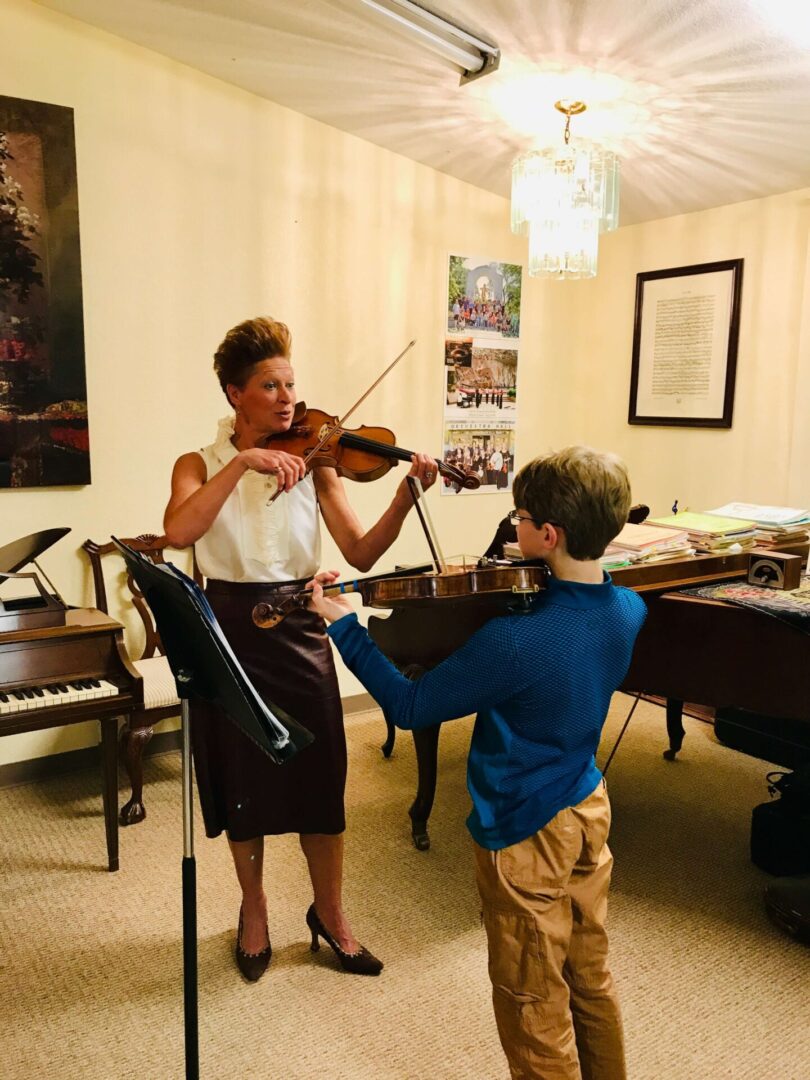 She enjoys playing not only classical music, but also alternative pop/rock in her eclectic Four String Rock group that she founded as a means of inspiring young students to enroll in school orchestra programs, and continues her lifelong commitment to:
"Music education through outreach concerts to people of all ages and backgrounds, and the belief that Music programs are important because we as humans need the ability to express ourselves and feel an attachment to something magical that not only moves our heart and soul but expands our ability to share gifts and talents with those around us. Music programs demand interaction with others and teach us the life skills of patience, compassion, and time management."

In her free time she enjoys cooking, gardening, being active outside, hiking with her Borzoi (Russian Wolfhound) Illyana, and is an avid cyclist.